ABOUT US
Tong Lay Doo Industrial Co. Ltd is an OEM sheet metal fabrication supplier based in Taiwan. Since 1993, Tong Lay Doo has been a reliable supplier of precision sheet metal enclosure, computer chassis and components to many customers in a variety of industries. Our goal is to exceed the industry standards with the highest quality control, on-time delivery, and the best customer service. Quality Assurance is as important to us as it is to our customers and testament to this is our accreditation to ISO 9001:2000, awarded in July 2004. All manufacturing processes in our plant are carried out in strict compliance to ISO9001 standard.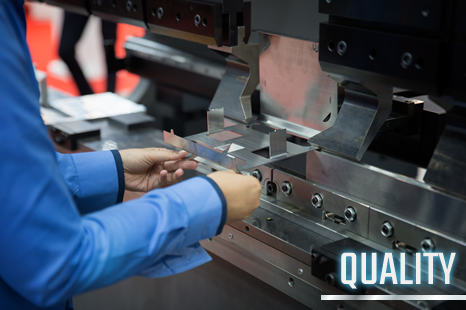 We process and research the best processing methods in order to offer the most competitive pricing for our customers. Our processes range from NC punching/stamping, Laser cutting, Bending, CNC machining, Welding, Die Casting, Drilling, Line graining, Surface treatment and Final assembly…etc. Applications include Telecommunications, Optical fiber communication, Servers & Workstations, Storage system, Medical instruments, Consumer Electronics…etc.
We consider ourselves partners in ensuring our customers success. Customer satisfaction is our main and highest goal. Through our many years of experience, TLD has had the opportunity to win the deep trust of our customers because of our commitment to quality and service. From prototype design to production, TLD has taken an innovative approach to our growth and progress.